About Us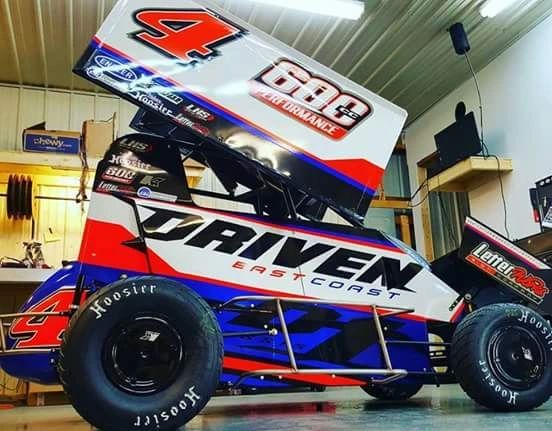 Our roots in the CC racing community run deep. With 15+ years experience building cars, wiring, dyno tuning and diagnosing a wide variety of vehicles using motorcycle engines, our chief mechanic and tuner, Ryan Greth brings the necessary tools and knowledge to keep you running in the front of the pack! 
In 2001 Ryan  started racing 600cc Micro Sprints in central Pennsylvania. As Ryan built his experience and knowledge over the next few years, he earned a posititon as the head tuner and fuel injection mechanic at Hyper Racing. The next decade would see Ryan progress into one of the most esteemed individuals in this field. He has performed thousands of dyno pulls, wiring harness conversions and ECU flashes.
Ryans success wasnt limited to the dyno room and the wiring bench though. Along with multiple wins per year, Ryan brought home the $10,000 prize in both 2006 and 2012 as the winner of Central Pennsylvania's Micromania Race! 
In September 2017, 600cc Performance/Driven East Coast was born. Located in Sherman's Dale Pennsylvania, we continue to provide unmatched Fuel injection and chassis parts sales and service to the cc racing community across the country. 
Our Team of Professionals are ready to serve you!
Ryan Greth - Owner
The face of 600cc Performance, Ryan is the chief tuner and leader of operations. His experience, dedication and eagerness to take on new and exciting projects helps to propel the business to new heights.
Stacey Greth 
A hero behind the scenes, Stacey helps to keep the paperwork in order. You most likely wont talk to her when you call the shop but her vital efforts are important to daily operations.
Patrick Hurtado - Wiring Specialist
A New Mexico native, Patrick traveled 2,000 miles across the US to join our team! He meticulously builds all of the wiring harnesses for 600cc Performance and brings valuable technical knowledge to the table. 
Landon Wurst 
Landon joined our team while riding his bike past the shop in July 2019 and has been around since. He is eager to learn and always looking to lend a hand. We are excited to watch him grow as his knowledge and experiences grow with us!
Koda
The sweetest, four legged member of our team.  Koda will be the first to greet you when you walk through our door, tail waggin' and full of kisses! She's definitely a shop favorite!